The Roman Catholic practice of confession entails the confession itself, the granting of absolution and prescription of penance. Venial sins may be confessed privately to God but mortal sins must be confessed to a priest.
Some of the texts used to uphold this practice are:
Matthew 16:19, Jesus told Peter, "whatever you bind on Earth will be bound in heaven, and whatever you loose on Earth will be loosed in heaven."

John 20:23 "If you forgive the sins of any, they are forgiven them; if you retain the sins of any, they are retained."

James 5:16 "Confess your sins to one another."
Early Roman Catholic translations appear to be responsible for the divergence between what is found practiced within the Bible on the one hand and what is Roman Catholic practice on the other. These early translations rendered the word repent as do penance in texts such as the following:
Luke 13:3, "I tell you, No. But unless you repent, you will all likewise perish."

Acts 2:38, "Then Peter said to them, Repent and be baptized, every one of you, in the name of Jesus Christ to remission of sins, and you shall receive the gift of the Holy Spirit."
In both cases the Greek word metanoeo, which is to repent (to think differently or reconsider, to turn) was translated as do penance, which is praying repetitive prayers, giving alms or any number of such works.
Consider the Old Testament pattern of confession as exampled by King David who wrote, "I confessed my sin to You, and my iniquity I have not hidden. I said, I will confess my transgression to the LORD; and You forgave the iniquity of my sin" (Psalm 32:5).
He confesses the grievous sins of adultery and murder directly to God. In the Old Testament, which contains the minutia of which the law consists we find no laws pertaining to confession to the priesthood.
Let us now consider the New Testament,
If you forgive the sins of any, they are forgiven them; if you retain the sins of any, they are retained (John 20:23).
The Council of Trent placed an anathema upon anyone that did not believe that this verse gives to the Church "the power of forgiving and retaining sins in the sacrament of Penance."
Yet, note that in v. 21 Jesus says, "As My Father has sent Me, even so I send you." The Apostles were being sent out to preach the Gospel of forgiveness/salvation. Such activities are in large part recorded for us in the book of Acts wherein we do not find even one single instance of confession to a priest, disciple or Apostle.
Since God alone can forgive sin (Mark 2:7) the function of believers is merely to reiterate what God states in His word: if you accept the gospel you are forgiven and you do not then you are not.
In writing to "My brothers" the "afflicted" the "cheerful" the "sick" and "the elders of the church," James states "Confess your paraptoma to one another" (James 5:12-16). Not to priest but to one another.
He employs the term paraptoma as opposed to hamartia as is used in 1st John 1:7, "the blood of Jesus Christ His Son cleanses us from all hamartia."
Generally we may think of paraptoma as faults and hamartia as damnatory sins.
We may confess (share?) our paraptoma with our fellow believers and may confess our hamartia directly to God.
What if we think of paraptoma as being venial sins and hamartia as mortal sins? We would find that the Roman Catholic doctrine is the reverse of the New Testament model. The New Testament model is confession of venial sins to other believers and mortal sins directly to God. But the Roman Catholic model is confession of mortal sins to other believers (or ordained priests) and venial sins directly to God.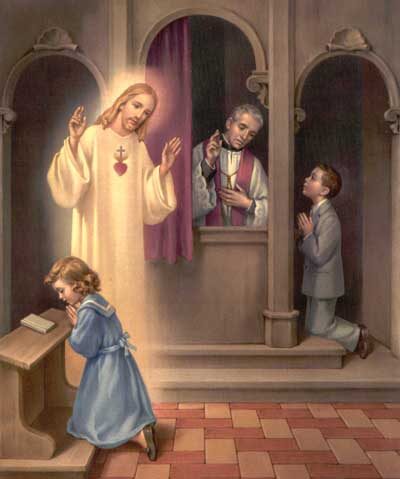 When Jesus was specifically asked how to pray He stated:
When you pray say: Our Father in heaven…forgive us our hamartia, for we also forgive everyone who is ophei-lo [owe, is under obligation, to fail in duty, is indebted] to us (Luke 11:1-4).
The New Testament teaches us to whom we go in order to confess:
Matthew 6:9, 12, Therefore pray in this way: Our Father, who is in Heaven…forgive us our debts as we also forgive our debtors.

Hebrews 4:14¬-16, Since then we have a great High Priest who has passed into the heavens, Jesus the Son of God, let us hold fast our profession. For we do not have a high priest who cannot be touched with the feelings of our infirmities, but was in all points tempted just as we are, yet without sin. Therefore let us come boldly to the throne of grace, that we may obtain mercy and find grace to help in time of need.
Roman Catholicism claims that confession/penance has been practiced as a norm in Christianity from the very beginning as evidenced by the writings of the early church leaders and the continual teaching of the Church. However, it is imperative to recognize that the facts of the matter are that Catholic apologists will take the modern-day Catholic doctrinal definition of confession/penance and then read this particular definition into the writings of the early church leaders while ignoring the fact that "the Church" has often changed the way that confession/penance is practiced.
This is a very important point to keep in mind when Catholic apologists provide you with plenteous quotations from the early church leaders who refer to confession, and even confession to a priest. It is important to recognize that they are redefining what those very same early church leaders meant by the term "confession." In the early church confession was not that which is practiced today by Roman Catholicism. The practice of the early church was known as exomologesis and was not private confession to a priest but public confession with penance that could last for decades. This was practiced from circa the 2nd century to the 16th century.
The only New Testament examples of confession to a particular person were those who came to John to be baptized and this was because John requested confession as a proof of repentance.
But what of confession to an ordained priest? Peter, whom Roman Catholics consider the first pope, wrote "to the elect sojourners" (1st Peter 1:1) and stated "you also as living stones are built up a spiritual house, a holy priesthood…But you are a chosen generation, a royal priesthood" (2:5, 9). The elect sojourners, the believers are all priests.
But let us grant that the Roman Catholic model of confession to an ordained priest is correct. We still have a very clear problem in that the penance, the work, that is typically prescribed is un-biblical.
This is for at least two reasons: 1) The prescription entails repetitive prayer.
2) The prescribed repetitive prayers entail p prayers to Mary and various saints.
Again, when Jesus was specifically asked about how we should pray He stated, "And when you pray, do not use vain repetitions as the heathen do. For they think that they will be heard for their many words" (Matthew 6:7).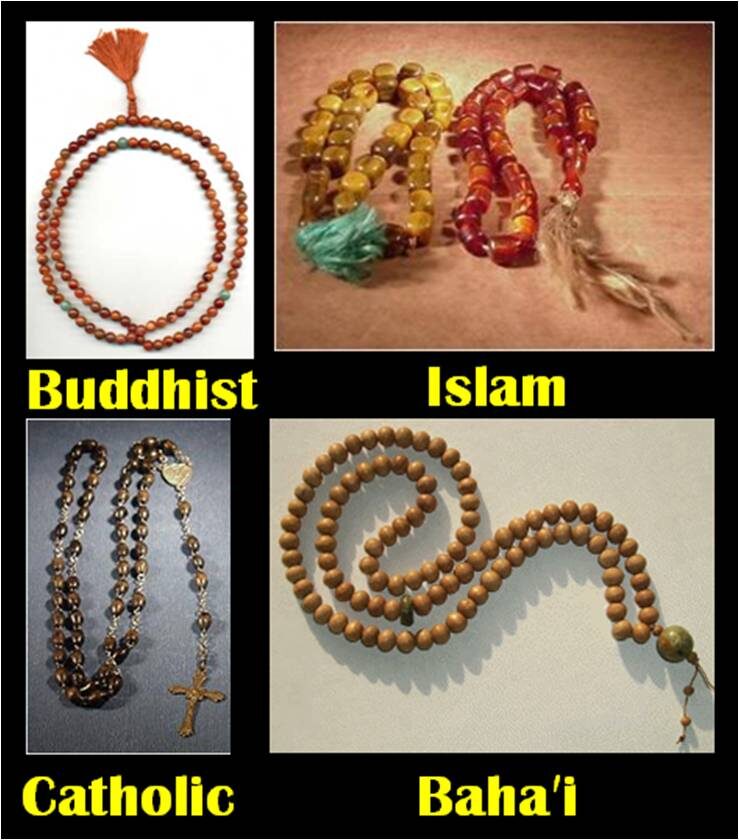 In the entirety of the Bible there are only two kids of prayer: 1) Prayer to God. 2) Prayer to false gods.
There is nothing else.
Therefore, the Roman Catholic model of confession is not found in the Old Testament, not found in the New Testament, not found in the early church and violates various statements made about confession and prayer found within the Bible.
~~~~~~~~~~~~~~~~~~~~~~~~
A plea: I have to pay for server usage and have made all content on this website free and always will. I support my family on one income and do research, writing, videos, etc. as a hobby. If you can even spare $1.00 as a donation, please do so: it may not seem like much but if each person reading this would do so, even every now and then, it would add up and really, really help. Here is my donate/paypal page.
Due to robo-spaming, I had to close the comment sections. However, you can comment on my Facebook page and/or on my Google+ page. You can also use the "Share / Save" button below this post.