The 2013 AD movie "In Fear" was directed by Jeremy Lovering and stars Iain De Caestecker as Tom, Alice Englert as Lucy and Allen Leech as Max.
For the most part it is much ado about not very much except that it is premised upon my concept of alchemical Hollywood (even though it is a UK movie).
I am referring to movie which are, au fond, about the occult mystical alchemical transformation of the self.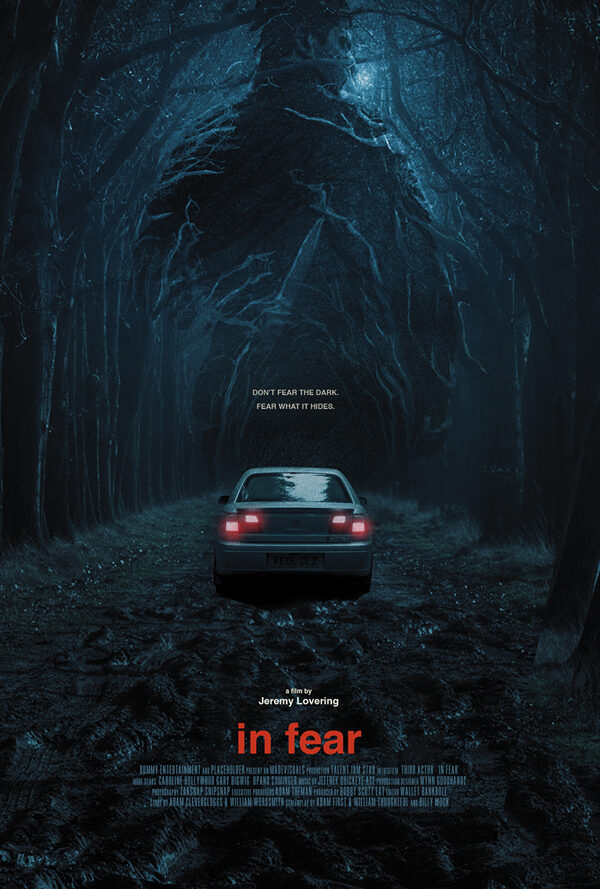 In this case, a couple traveling along desolate backroads pick up a hitchhiker who sits in the back seat and does things such as pretend to threaten the couple with a knife he does not actually have and laughs about it in the end.
Well, the kindly couple ends up having quite a few tormentinglly horrific experiences with hitchhiker beating up the man of the couple at one point and stating, "violence is the mother and the daughter" and, eventually, the ends up dead.
We have no idea why the hitchhiker is performing such psychopathic feats.
The movie ends with him in the middle of the road and the woman of the couple stopped in her car a little distance away.
The issue is that he is urging her to run him over, to death, and the movie ends when she is about to impact him.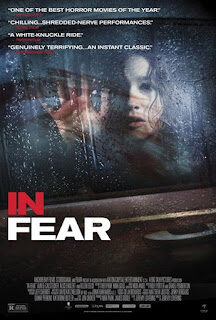 Thus, the hitchhiker sought to torment and die even whilst putting her through a transformation of the self as it is only as a result of undergoing his torments that she is able to take an action that at the movie's commencement would have been unthinkable.
Thus, the whole movie is about such occult mystical alchemical transformation including a (styled suicide) death (styled) ritual.