Papa Giorgio made me aware of the following video clip along with which Ravi Zachariahs' new book is mentioned, The Grand Weaver – How God Shapes Us Through the Events in Our Lives.
Here is Amazon.com's product description:
How differently would we live if we believed that every dimension of our lives—from the happy to the tragic to the mundane—were part of a beautiful and purposeful design in which no thread were wrongly woven? That's what best-selling author and internationally-known apologist, Ravi Zacharias, explores in The Grand Weaver. As Christians, we believe that great events such as a death or a birth are guided by the hand of God. Yet we drift into feeling that our daily lives are the product of our own efforts. This book brims with penetrating stories and insights that show us otherwise. From a chance encounter in a ticket line to a beloved father's final word before dying, from a random phone call to a line in a Scripture reading, every detail of life is woven into its perfect place.

In The Grand Weaver, Dr. Zacharias examines our backgrounds, our disappointments, our triumphs, and our beliefs, and explains how they are all part of the intentional and perfect work of the Grand Weaver.
Here is an image from the video below—note, we should not deny design simply because atheists in imitation ivory towers do not like/cannot handle the concept and prefer to think that matterdidit, chancedidit, timedidit or, because they appeal to the it just is of the gaps: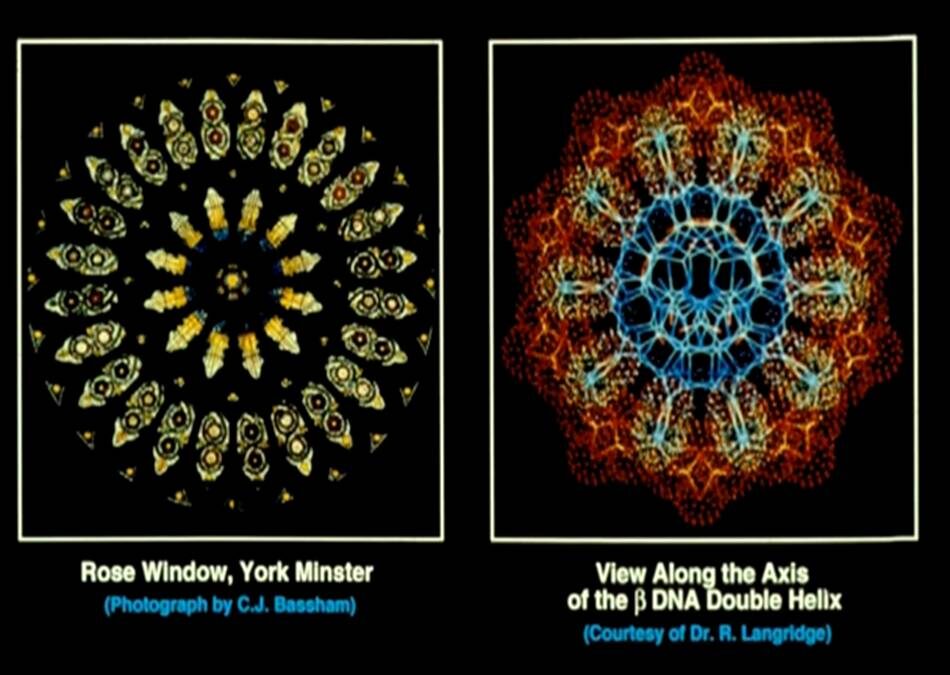 Design, DNA, Francis Collins from Papa Giorgio on Vimeo.
~~~~~~~~~~~~~~~~~~~~~~~~
A plea: I have to pay for server usage and have made all content on this website free and always will. I support my family on one income and do research, writing, videos, etc. as a hobby. If you can even spare $1.00 as a donation, please do so: it may not seem like much but if each person reading this would do so, even every now and then, it would add up and really, really help out. Here is my donate/paypal page.
Due to robo-spaming, I had to close the comment sections. However, you can comment on my Twitter
page, on my Facebook page, on my Google+ page and/or the "Share/Save" button below the tags.